On a silent evening, I was playing some yarrful pirate poker at the lovely inn (game room) at my estate. Was just a good game with throwing some PoE's around till this happened.
Somebody finally (hopefully) hacked YPP! Yarr

There happened a major bug: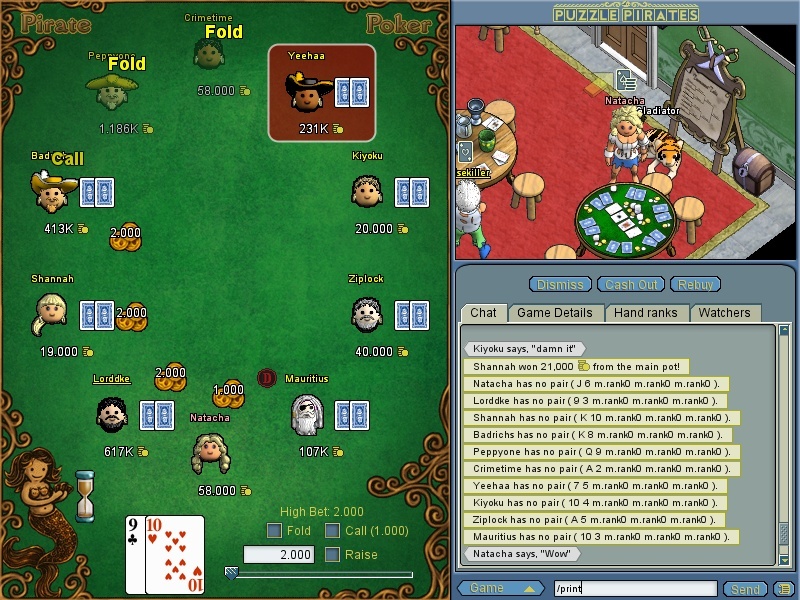 The previous hand, somebody went all in preflop and everyone
FOLDED PREFLOP
. Now everyone folded, so no hands would normally been shown... Although, this wasn't what happened.
In the chat you can read
all kind of codes with THE HANDS WE HAD O.O
Everyone playing got this message.
YPP seems to be having some big bugs sometimes!

Also heard that at the same moment, something weird happened in some blockade.
YARR
Last edited by Natacha on Thu May 28, 2009 2:33 pm; edited 1 time in total